Welcome Packets
If you are a new homeowner, welcome to Broadlands! Please use the appropriate link below to obtain important information about our neighborhood:
Be sure to sign up for the weekly Broadlands Blast

 on the homepage, download the Broadlands App 
 and look out for the monthly newsletter to keep up with important HOA News, Events and More!
---
CLICK TOPIC OF INTEREST TO JUMP TO SECTION:
---
MAPS AND STREETS OF BROADLANDS:
---
2017 MONTHLY ASSESSMENTS PER UNIT TYPE
Courtyard Homes/Overland Park (lawn mowing & turf services included) – $132.00
Town Homes – $89.00
Park Glen Villas (lawn mowing & turf services included – outside of fenced areas only) – $104.00
Single Family Homes on VDOT Streets – $75.00
Single Family Homes on Private Streets – $94.00
Condominiums – $56.00
Apartments – $34.37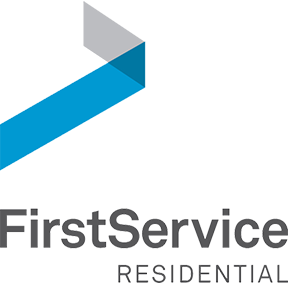 Are you paying the correct assessment amount each month? You can check your account online or contact First Service Residential at 703-679-1541 or by email Broadlands.dcmetro@fsresidential.com. FirstService also offers discounts Broadlands residents a discount program: FirstService Residential Resident Discount Programs 2016
ASSESSMENTS MADE EASY…Pay Your Dues Online through ClickPay: • Pay for FREE by e-Check • Pay by Credit/Debit Card (Fees apply) • Set Up Automatic Payments • Pay from Your Phone or Tablet! To sign up for automatic payments, please visit www.ClickPay.com/FirstService and create your account with ClickPay using the account number on your statement or coupon. Questions? Call 1.888.354.0135 (option 1).
---
LANDSCAPING NOTICES
Community wide mowing will commence the week of April 11, 2017: Courtyard Homes, Park Glen Villas and the common areas near townhomes, Broadlands Blvd and Broadlands Station will be completed the week of April 11th. All other common areas along the main roads will be mowed the week of April 17th. Turf Applications will begin in the common areas along the roadways and townhomes the week of April 11th as well.
---
Courtyard Homes, Overland Park Homes & Park Glenn Villas –  See Scope of Services
May 22, 2017 – 2nd round of turf applications will commence, which includes fertilization and pre/post emergent apps.
May 11, 2017 – Due to the rainy weather, HLS will postpone mowing the SW and Park Glen Villa sections today and most likely tomorrow. If the wet conditions do not improve by tomorrow, then mowing will commence next week.
Apr 25, 2017 – HLS will not mow courtyard homes due to the weather.  Pending the weather, mowing will commence tomorrow.
Apr 3, 2017 – Turf Apps (pre-post emergent, fertilizer)
Mar 8 – 17, 2017 – Mulch
Feb 21, 2017 –  Edging Commences Week of February 27
The HOA assessments paid by Courtyard, Overland Park and Park Glenn homeowners include turf maintenance services, provided by Heritage Landscape Services (HLS).  Important:  Park Glen Villas lawns will be treated only in the areas not enclosed with fencing. Courtyard Homes (Overland Park and Southern Walk) entire lawns will be treated, including fenced areas as long as they are kept unlocked. Access must be available.  Gates that are locked, in disrepair, or difficult to open will not have the backyards/courtyards serviced until access is available.  HLS is not responsible for fencing, siding, air condition units/platforms, or structural elements of homes. HLS is not responsible for perennials, plantings and annuals installed by the homeowner. This service does not include bed weeding or dead plant removal or other items not described within the scope of services. HLS is not responsible for irrigation, lighting, invisible fencing or any other personal utilities that are not clearly marked. NEW! Sign Up to Receive Email Notifications Instead of Mailed Letters!  The HOA offers to send email notices in lieu of mailing letters to notify you of landscaping treatments that occur throughout the year.  This will allow us to quickly notify you of any changes to the treatment dates in case of inclement weather or alert you of any concerns related to landscape services. If you choose to receive notifications via email, you will no longer receive mailed letters.  Please send all emails that you would like included in our landscape notifications to: landscape@broadlandshoa.com (Please be sure to include your name and address). 
Chemical Use: If you experience any adverse health effects after the application of any treatment, such as headache, nausea, diarrhea, vomiting or skin rash or allergic reaction by inhalation or dermal contact, please contact poison control or seek medical attention. 
---
BROADLANDS OR SOUTHERN WALK… WHERE DO I LIVE???
The Broadlands HOA office frequently receives inquiries from residents regarding their Southern Walk accounts or cable related inquiries.  We politely try to explain that we are unable to assist with inquires relating to Southern Walk, and are often met with confused expressions from the homeowners.  There are frequent misunderstandings regarding what Broadlands does versus what Southern Walk does, so I'll try to break it down in basic terms. Broadlands Association, Inc. is comprised of 3,892 units at full build out, which include single family units, townhomes, villas, condominiums, and apartments.  The purpose of this association is to provide for the upkeep of all of the Common Areas, which includes three pools, the Nature Center, Community Center, Clubhouse, Stone House, tennis courts, basketball courts, tot lots, bridges and tunnels, nature trails, mutt mitt stations, and private roads and sidewalks.  Contracts are in place via Broadlands for maintaining items such as the grounds, ponds, pools, buildings, streets and sidewalks, lighting, trees, financial management, security, and snow plowing.  Broadlands produces this monthly newsletter and maintains the www.broadlandshoa.org website.  The committees and staff organize all of the events ranging from the Nature Programs to Flicks in the Sticks, Broadlands Live Concert Series, Earth Day@ Loudoun, Halloween events, Summer Carnival, and Visit With Santa to name a few.  The HOA staff at the Nature Center is comprised entirely of employees of Broadlands Association.  All of the 3,892 units are members of the Broadlands Association and are required to pay assessments to cover the $100M+ in assets owned by the association. Southern Walk at Broadlands Homeowners Association, Inc consists of 1,112 units located within Broadlands.  Per Article IV of the Articles of Incorporation for Southern Walk at Broadlands Homeowners Association, the specific purpose of this association is to provide, or cause to provide for, the installation and maintenance of an exclusive private utility system within the Property.  In plainer terms, this means the association was developed in order to oversee the private utility easement with OpenBand to provide phone, cable tv, and internet services to the units in Southern Walk. "What does all this mean to me?" you might ask.  If you own a home in Southern Walk, it means that you are automatically a member of two separate associations.  The master association is Broadlands Association, to which you pay a monthly fee of somewhere between $75 and $132 in order to maintain all of the common areas, facilities, and events. The sub association is Southern Walk, whose sole responsibility is to provide services via the OpenBand agreement.  Please check with Southern Walk for the current monthly fee.  Southern Walk does not oversee any of the common areas, facilities, contractors, or employees for Broadlands.  Southern Walk is governed by a completely separate Board of Directors.  Coincidentally, both associations have contracted with FirstService Residential for their financial management, so you need to send two separate checks with two separate account numbers in order to make your monthly assessment payments. Have Questions? Please contact the Broadlands HOA office at the Nature Center for any issues concerning the facilities, staff, questions about exterior improvements, or general neighborhood inquiries.  Southern Walk and OpenBand related questions should be directed to FirstService Residential or to the Southern Walk Board of Directors, whose contact information may be found online at https://www.broadlandshoa.org/committees/southern-walk-hoa/.  If you contact FirstService Residential, be sure to inform the call center which association you are calling about so that they can point you in the right direction.  If your question is regarding OpenBand or Southern Walk fees, be sure to tell them you are calling about Southern Walk.    If your question is in regards to your Broadlands account, inform them that you are calling regarding Broadlands.  Providing only your address may cause the Customer Service Representative to give you information for the wrong association. I hope this helps clear up some of the confusion, but if you still have questions, the Broadlands HOA staff is happy to explain.
---
BUDGET
If you would like a copy of the budget, please contact the HOA office at 703-729-9704 or email Sarah@broadlandshoa.com.  Please include your name and address in your request.
---
BROADLANDS GEAR 
The HOA is now selling Broadlands Logo Gear for residents to enjoy. These make great gifts for new residents, birthdays, thank you gifts and for the holidays. Please stop by the Nature Center to check out the following items:
BROADLANDS LOGO GEAR – Price Chart – PDF
---