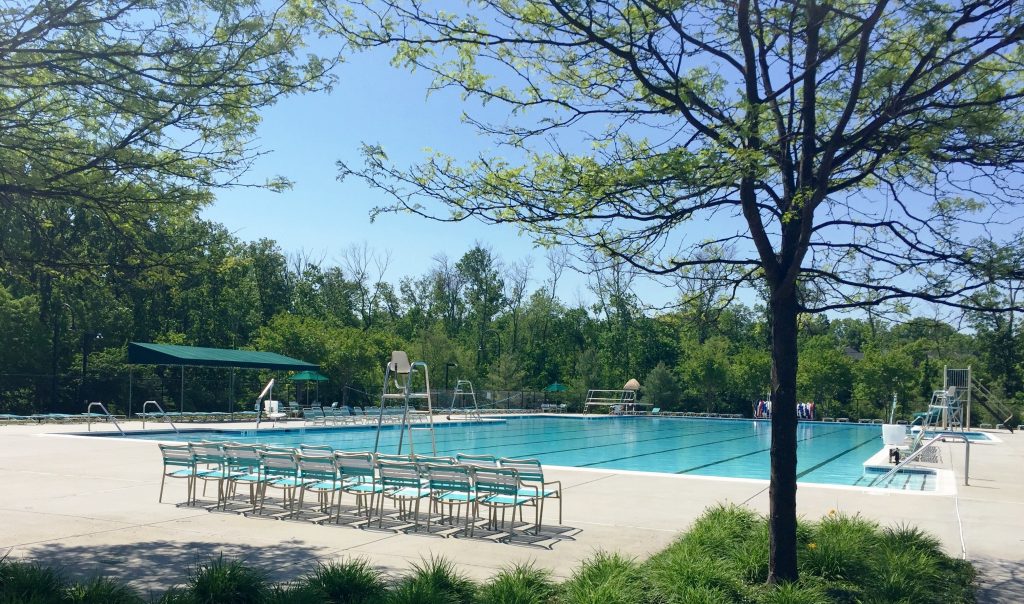 POOLS ARE OPEN FROM MEMORIAL DAY WEEKEND TO LABOR DAY ON MONDAY
New Pool Registration is Now in Progress for 2020. You must pay for the membership first, then register online and come in for pictures in order to access the pools. See below for registration link and steps.
POOL LOCATIONS AND HOURS
Southern Walk Pool>> & Community Pool>>
Normal Pool Hours >>
Questions? 703-729-9704 or info@broadlandshoa.com
Disorderly or disruptive behavior will not be tolerated
***NEW*** POOL REGISTRATION PROCESS IN 2020
Beginning in 2020, Broadlands Association, Inc. is using an online registration and virtual ID process for access to our pools – this means NO MORE PHYSICAL CARDS to carry or lose! All non-residents, including existing pool pass holders be must be registered. Membership payment must be made first, then complete the online registration through the Cellbadge portal and come in for new photos in order to gain access to the pools. DON'T WAIT! REGISTER AND COME IN NOW FOR PICTURES TO AVOID LONG LINES DURING THE SEASON: WWW.CELLBADGE.COM / BROADLANDS / REGISTER
STEP 1 – PAY FOR MEMBERSHIP: Scroll down to select Add to Cart to purchase your membership. Membership prices are for up to 5 household members. If you have more in your household, you may add more for a fee:
Purchased through April 30: $450
Purchased May 1 – July 31: $500
Purchased August 1 – September 7: $250
Add'l household member beyond 5: $125
Guest Visits (sold in increments of 10 visits): $40
If you plan to bring guests to the pools, you must purchase guest visits, which are sold in increments of 10. Just select "Add to Cart" and "Guest Passes (10-visits)"  They are not transferable nor roll over the following year. For information on bringing guests to the pool, click GUEST PASS FAQ.
Only the Southern Walk & Community Pool will be available to Outside residents.
Outside Memberships are nonrefundable and nontransferable.
Outside Memberships are limited and will be awarded on a "first received, first issued" basis.
No individual memberships or daily passes offered.
STEP 2 – CREATE HOUSEHOLD ACCOUNT: Upon accessing the registration site, under Initial Add Request, please enter the information as a primary member in order to create a master household account. This initial add request will be forwarded to HOA staff who will validate that you have paid. Please allow 2-3 business days for the initial approval to be processed. Once validated, you will receive a text/email indicating that your registration has been added but will remain pending until the registration is updated with household members (STEP 4).
STEP 3 – ACQUIRE PIN: After you have received a text/email that your registration has been added, please return to the same registration site and follow the instructions under Enter or Update Household Members. Enter your credentials to get your unique PIN via text/email to continue the process.
STEP 4 – ADD HOUSEHOLD MEMBERS: Enter PIN to access the Household Members page to add all household members, ages 5 and older, including childcare providers that live with you. Please read Relations Info for clarification. Once finished, check the box to verify you have agreed to the facility terms and click Complete Registration. Please allow 2-3 business days for approval, upon which you will receive a text/email indicating that your Broadlands HOA registration has been accepted, however, you must complete STEP 5 and have your photos taken to gain access to the pools. Once registered, if you need to make changes or add family members to your pool account, just revisit the registration site, obtain a pin and access your account to make updates.
STEP 5 – PICTURES: Once your online registration has been accepted, all members will be required to come to the HOA office located at 21907 Claiborne Parkway to have new pictures taken and uploaded into the new system. Photos from the old system will not transfer. Members 18 and older must bring a photo ID showing proof of residency. Picture processing hours are Monday-Friday, 9:00am to 4:00pm. After-hour processing will be available starting in May – please refer to the newsletter, Broadlands Blast, and website for details. Photos and Proof of Residency: When coming in for photos, all adults 18 and older must show a photo ID with proof residency at your registered address. Photos will not be taken if acceptable proof of identity and address are not available:
Acceptable Forms of ID: Drivers License, School/Military ID, or Passport
If ID does not show BHOA address, also bring: Settlement Docs or Utility Bill
RELATIONS INFO – ADDING HOUSEHOLD MEMBERS

*Household Member Defined: Persons living in the dwelling, including college students, other non-resident children visiting for the summer, live-in caregivers (select "other-live-in nanny" for relation when registering) or others showing proof your residency at the registered address.
Outside – Adult: Anyone age 18 and older must provide a valid photo ID showing proof of your residency at the registered address. Select "Outside-Adult" as the relation when adding them to your household account.
Outside – Child: Children who are 5 years or older by June 1 must be added to the household account for the upcoming pool season and are required to have their picture taken. Select "Outside-Child" as the relation when adding them to your household account if under 18. Registered children who have turned 13 or 18 will need to have their relation status updated on your account to reflect the proper category. In order to add or change a household member's status, visit the registration site, and create a pin to access your account to make updates. Children under 5 years old may be added to the household to have an older guest accompany them when other family members are not available. Remember, you must pay an additional $125 per person over 5 members prior to adding.
Please read the Pool Rules for information about General Rules, Health and Sanitation, Safety, and Disciplinary Actions. A more detailed version of the rules can be found here: Detailed Pool Rules
The Board of Directors of Broadlands Association, Inc. is offering this Outside Pool Memberships for the 2020 Pool Season to non-residents families beginning Memorial Day weekend through Labor Day. This offer is valid for the 2020 season only. The Board of Directors will review the issue of Outside Memberships on an annual basis.
---